Betcity Review: Registration, Mobile App, Bonuses
About the bookmaker
| | |
| --- | --- |
| 🎖️ Name | BetCity |
| 🌐 Official website | https://betcity.net/ |
| 🧧 Licence | Curacao 8048/JAZ |
| 🎟️ The company | EMS Management Service N.V. |
| 🌏 Language | EN, MK, ES, DE, IT, RS, CZ, BG, RO, TR, GR, AL, HU, RU |
| 🤑 Currency | EUR, USD, RUB, UAH, KZT, INR, TRY |
| 🔎 Contact | Phone, Live Chat, Email |
| 📲 Mobile version | Yes |
| ✅ App Support | App Store, Google Play |
BetCity is a betting company that has been operating in India and other former Asian countries since 2003. It is licensed to operate and is considered one of the largest and most reputable bookmakers. It offers many prediction lines and bonuses to its users. The bookmaker is operated by EMS Management Service N.V., which is registered in Curacao. The registered office of the company is Heelsumstraat 51 E-Commerce Park Curaçao. BetCity is quite a well-known betting company. Its greatest popularity among customers from Eastern Europe and Central Asia.
BetCity not only has an official website, but also an extensive land-based network. It provides its services to players from different countries. It also offers betting on various sporting events, including unpopular ones. The company is ranked as mid-tier in terms of odds, but still holds top positions in the ranking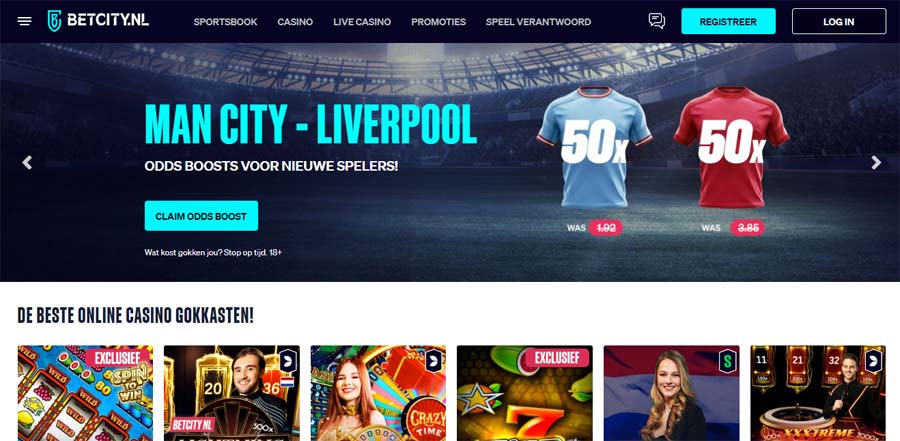 BetCity is a service focused primarily on betting. For example, this company does not provide a virtual casino. In the "Prematch" section, you can select the events that will take place in the near future. You can also place live bets at BetCity, where events that have already started are available. Apart from betting, you can also watch video broadcasts of matches. You can also view event results here – BetCity updates them automatically.
Reliability
A betting company has to be reliable. This is the main rule when choosing a company where you intend to bet. If the organization has problems with the license, with registration, about it a large number of negative reviews, with such a company is better not to cooperate. BetCity is a very ambiguous partner for games, so we do not recommend it, and it is advised to avoid deposits of large sums.
Licence
| | |
| --- | --- |
| Licence number | 8048/JAZ |
| Issued at | Curacao |
| Date of issue | – |
| Period of validity | – |
Legal information
| | |
| --- | --- |
| Name | EMS Management Service N.V. |
| Address | Heelsumstraat 51 E-Commerce Park Curaçao |
BetCity betting company is operated by a legal entity EMS Management Service N.V., which is registered in Curaçao. It is an offshore jurisdiction which is considered to be highly unreliable. It does not provide tax information, does not publish information about the ultimate beneficiaries and licenses of legal entities. Therefore, the company's incorporation cannot be considered reliable. The company also has secondary licences obtained in India, but these do not apply to other jurisdictions.
Reviews of BetCity bookmaker are also mixed. In particular, users point out that this company has periodic problems with withdrawals. There have also been cases of incorrect calculation of bets. Therefore, BetCity cannot be considered reliable.
Bonuses at BetCity
BetCity's bonus policy is not diverse. When registering, BetCity offers customers a welcome bonus in the form of a bonus bet. To take advantage of this bonus, you need to create an account with the company and make a deposit of 20 USD / 14 EUR.
€50 WELCOME BONUS
GRAB A €50 FREE BET ON TOP OF YOUR FIRST DEPOSIT

When you do this, the company will credit your account with 50% of the amount you deposited free of charge. For example, if you deposit 20 USD into your account, you will get a 10 USD free bonus, etc. You cannot withdraw money from your bonus account, you can only use it to place bets with BetCity. If your bet wins, your winnings will be credited to your real account and you will then be able to withdraw. The company does not limit the user in terms of odds or bet amount.
There is a welcome bonus for new users. The bookmaker also runs regular promotions to encourage regular customers.
Bonus from BetCity up to Rs 10,000 to new customers. To get it, you need to register, go through the verification process and make your first deposit. The deposit amount must be at least Rs 500. In this case, a 100% freebet will be awarded, but not more than Rs 10,000. The bonus must be wagered with a wager of x6 within 30 days. It is allowed to bet on any events with odds of at least 1.8.
Contests with valuable prizes. Held on the bookmaker's official Twitter and Facebook pages. To participate, you need to join the community and follow the news.
Thus, the bonus policy of BetCity betting company can be considered average. The offers here are relatively lucrative, but there are only three. Because of the small variety and due to the questionable reliability, the bookmaker's office cannot be rated higher than "three-plus".
Technical support
Technical support is also an important aspect when choosing a betting shop. Users may have various problems during their work, and company representatives are obliged to solve them. The faster and more efficient the technical support of the betting company, the more ways of communication the users have, the greater the trust in this organization.
There are problems with the technical support of the bookmaker's office. In particular, users noted that the company's representatives take a very long time to answer and do not always help to solve problems. In their reviews, the bookmaker's clients wrote that they sometimes could not get an answer for several hours.
As for ways to contact technical support, there are few on the official website of BetCity. There is only e-mail support, the address is [email protected]. There is also a feedback form on the official website of BetCity betting company. Phone number this company does not provide. You can also contact technical support via the official BetCity app using a special form. But you must be prepared for the fact that you will have to wait for an answer for a few hours or even days.
BetCity odds
The odds are another important criterion for choosing a betting company. If the odds at a company are unattractive, it is simply not profitable to bet. The risk remains the same, and the potential winnings are smaller than those of a possible competitor. It is therefore necessary to choose the bookmaker's office, which offers the most favourable odds, before registering. BetCity is more or less OK with that, but that doesn't save BetCity from a very low position in the bookmaker rankings.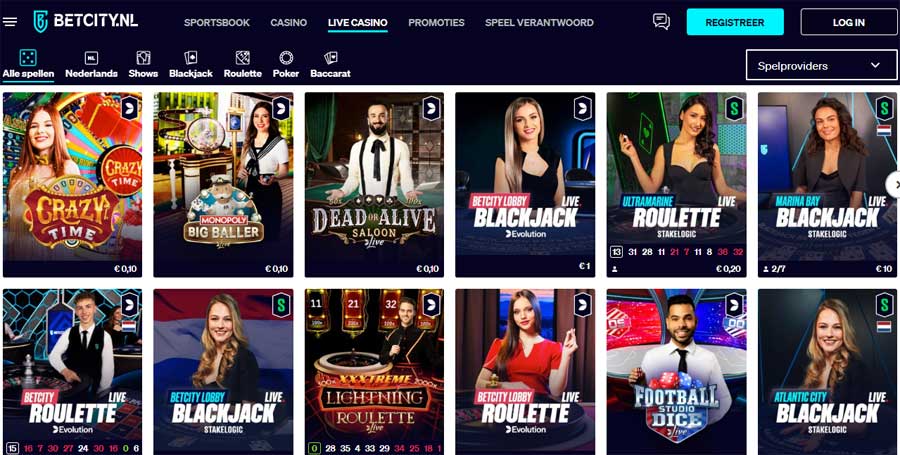 Let's look at a few examples of events with odds on the company's website.
If you like football betting, BetCity will offer attractive odds. For example, let's look at the UEFA Super Cup match between Bayern and Sevilla. The Germans are favored to win the Supercup with odds of 1.43. The Spaniards' victory is at odds of 6. The odds of a draw are 5.3. The home handicap for this match is set at 1 goal. The handicap -1 odds for Bayern Munich is settled at 1.65 and the +1 odds for their opponents at 2.24. As for the totals, the odds for TB 3.5 are 1.86 and TM 3.5 – 1.95.
Also consider an example of hockey odds – a National Hockey League game between the New York Islanders and the Tampa Bay Lightning. Bookmaker's office considers the favorite of the duel, on their victory is established odds 1.93. The odds on the home team are set at 3.4. The base handicap for this match is 0. A 0 handicap on the Lightning is priced at 1.52, and on the Islanders – at 2.65. The total of the match at the level of 5.5 pucks. The bet on the total over is priced at 2.3, and on the total under at 1.65.
Betting patterns
The column with the sports is located on the left side of the website. At the top there are the popular tournaments (Champions League, APL, RPL, etc.) and below that the other disciplines, sorted alphabetically. Clicking on a sport will bring up the list of available competitions. The coverage is average and consists mostly of standard bets: outcomes, totals, handicaps, bets on statistics etc. For many tournaments, long-term bets are available: on the winner, play-off participants, etc.
€100 FREE SPINS GIFT
ON TOP OF YOUR DEPOSIT UP TO €100 IN FREE SPINS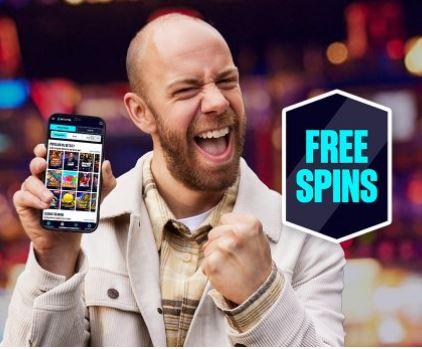 Betcity also offers a sweepstakes called Superextra, which has special rules:
Players are asked to guess the outcomes of 15 matches. Up to three outcomes can be entered for each event.
At each stage the jackpot (super-prize) is awarded to the user who matches all 15 outcomes.
If the Super Prize is not drawn, the amount goes to the next Super Parlay.
"The Super Prize is deemed a failure if 5 or more matches have not been played. In this case all bets will be returned to the players' accounts.
The minimum bet amount is Rs 50 and the maximum is not restricted by the rules.
The jackpot is paid out within 30 calendar days.
Prematch lineup
BetCity's official website features 20 sports, including football, hockey, cyber sports, volleyball, etc. There is a special focus on Indian football.
Football. Most of the European Championships and 20 global leagues, including MLS, Brazilian Serie A, Asian Champions League and more. National team tournaments such as Euro, Confederations Cup etc. are also represented in the line-up.
Tennis. All tournaments under the auspices of the ATP and WTA.
Hockey. NHL, KHL and 12 other national championships as well as cyber hockey.
Basketball. The most attention is given to the NBA and the VTB United League. In these tournaments additional bets on players and statistics are available. Also the line includes the championships of 20 countries.
Live betting
The in-play coverage is smaller than in pre-match, some bets are not available, e.g. double outcome + total. Coupons are accepted with a delay of 3-4 seconds. There is a sell bet function.
Live video streaming is available for most matches. You can also follow the course of events in the match centre, which displays statistical calculations in addition to the score.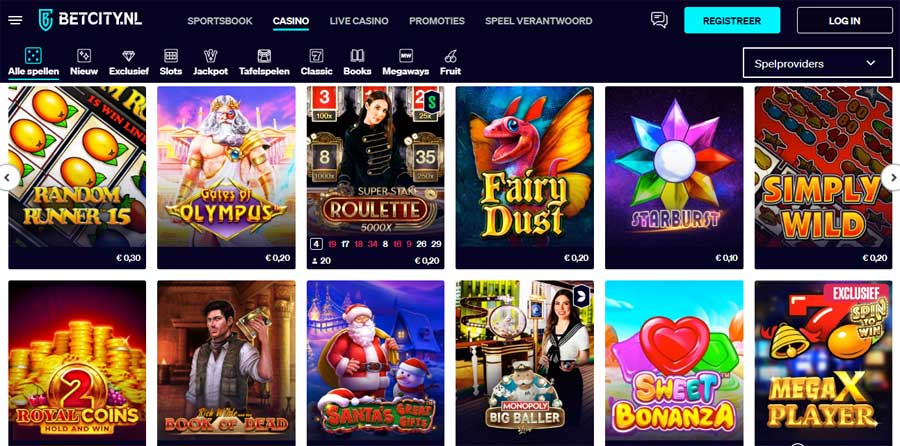 BetCity line
The line is also very important to the bookmaker. The more extensive the line, the more opportunities for the client to make a winning express, system or a suitable single. The line at BetCity bookmaker's office can be considered good, but there are certain nuances.
The line is focused primarily on sports events. In particular, on the website or in the application BetCity, you can bet on the following sports:
Football.
Basketball.
Hockey.
Cricket.
Golf.
Boxing.
Volleyball.
American football.
Australian football, etc.
This office also has a fairly wide line on eSports. Here you will find a wide range of options on popular games such as CS:GO, Dota 2, Rainbow Six, etc.
As for the disadvantages, they include a scarce line on martial arts. Apart from boxing, there are no other types of betting on fights here. For example, BetCity does not accept bets on MMA, there are no bets on races either. You won't be able to bet on Formula 1, MotoGP, WRC and other events in the world of motorsports.
When it comes to non-sports betting, BetCity has a Culture section. Here, users can bet on award winners, star performers in popular films, winners of competitions, etc. However, the "Politics" section is not available at the betting shop. It is also not possible to bet on various economic events.
COMBO BOOST
Boost your betting to the next level with the Combo Boost!

Replenishment and withdrawal BetCity
BetCity offers its customers a large number of ways to deposit and withdraw money. In particular, the bookmaker's office accepts and withdraws funds to the bank cards Visa and Mastercard. However, the cards can only be used for deposits or withdrawals in USD and EUR currencies.
The bookmaker's office also works with electronic payment systems. The list of supported services includes:
Perfect Money.
Neteller.
Skrill.
ADVCash.
Jeton.
Payeer.
EcoPayz.
There are six main account currencies available at the betting shop. These include:
EUR.
USD.
UAH.
RUB.
TRY.
KZT.
There are no deposit or withdrawal fees, and transactions are completely free of charge. However, as we wrote above, despite the promise of instant deposits and withdrawals, in reality the payments hang for an indefinite period of time. Therefore, the company deserves at most a "C".
Deposit
Withdrawal
Amount (USD)
Time
Fee
Amount (USD)
Time
Fee
Mastercard
from 5 to 25001
5 min.
0%
from 10 to 20001
5 min.
0%
Visa
from 5 to 25001
5 min.
0%
from 10 to 20001
5 min.
0%
Neteller
from от 101
5 min.
0%
from 101
5 min.
0%
Payeer
from 5 to 200001
5 min.
0%
from 5 to 100001
5 min.
0%
Apple Pay
from 2 to 33001
5 min.
0%
–
–
–
Perfect Money
from 5 to 200001
5 min.
0%
from 51
5 min.
0%
ADVcash
from 21
5 min.
0%
from 21
5 min.
0%
Skrill
from 101
5 min.
0%
from 21
5 min.
0%
How to place a bet at BetCity
Betting at the official BetCity office is easy enough. To begin with, you need to create an account on the site. The registration form is simple enough. You must fill in the following fields:
Login.
Password.
Account currency.
Country.
E-mail address.
Phone number.
Besides, it is necessary to confirm, that you are not a robot, and to agree with the rules of bookmaker's office. After registration, you will receive a confirmation email. Click the link, and your account with the company will be activated. You do not need to verify with the bookmaker's office.
After you have registered an account and funded, you need to select the events you are interested in. After selecting an event, you will be able to view it immediately on the right side of the screen, where the "Coupon" menu is located. This will show you all the events you have chosen, the odds and the total odds if you would like to bet on a parlay. All you need to do then is click on the "Place Bet" button, and your bet will be accepted for processing. BetCity does not have a CashOut function, so if you have placed a bet, you will not be able to buy it back from the bookmaker.
TOT €100 BONUS For new players only!

Mobile version and app
There is a mobile version of BetCity for people who like to play from smartphones and tablets. It activates automatically if you log in to the website from your Android or iOS handheld device. There are also special apps designed for smartphones and tablets. You can download the BetCity app from the home page, with links at the top of the page. The apps have the full functionality of the website: you can make deposits, make bets, watch video broadcasts, contact the support team, etc.
The BetCity mobile version is of sufficiently high quality. It is easy to use and has all the necessary functions to make bets quickly and easily. In addition, this bookmaker also has a mobile application. It is available for iOS and Android operating systems; there is also a desktop application for Windows. You will not be able to download the application from official marketplaces (except for iOS, there is an application for iPhone in the official AppStore), all the download links are on the official website of BetCity betting company.
A separate client is also provided for Windows computers and laptops. Using this software provides a more stable connection to the server and reduces the traffic consumption. Moreover, you are able to make detailed settings: change the arrangement of the sections, sort by sport, add events to the list of favorites, etc.
Registration
Becoming a client of the Betcity betting company is also possible for Indian citizens. The website is available to citizens of many countries because it operates in the domain zone com. Unauthorized users can access all sections except video broadcasts.
On the BetCity registration page, you must give your phone number and date of birth, and confirm your consent to the processing of personal data. If you have a promo code for the bonus, enter it in the appropriate box in the registration form.
An SMS message with a confirmation code will be sent to the phone number specified by the user. It should be used at the second stage of registration, after which you will be asked to enter your full name and email address. The login and password will be automatically generated by the system and the login details will be duplicated in the SMS.
BET & GET €5 Live Free Bet!

Pros and cons of BetCity
BetCity bookmaker office is quite popular in Eastern Europe. This company has several significant advantages:
Not a bad line on events.
High odds.
A large number of deposit and withdrawal options.
However, BetCity has some serious shortcomings:
Low reliability.
Frequent complaints about delays in withdrawals.
Poor technical support.
Modest bonus policy.
FAQ
How can I register on BetCity India?
Registration can be done on the BetCity website by filling in personal details and agreeing to the terms and conditions.
Is there a mobile version or app for BetCity?
Yes, BetCity offers a mobile version and an app available on App Store and Google Play.
Is BetCity licensed to operate in India?
Yes, BetCity operates under a license from Curacao and also holds secondary licenses in India.
Does BetCity offer any welcome bonus?
Yes, BetCity offers a €50 welcome bonus for new customers upon first deposit.
How can I contact BetCity's support team?
You can contact BetCity's support via email at su
[email protected]
or through the feedback form on their website.